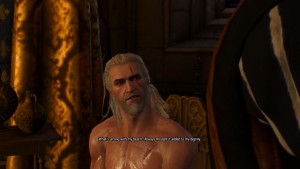 As it is appropriate, I had read over what I wrote about The Witcher 2 (TW2). To sum it up: In spite of being short and bugged, it renewed the CRPG genre. The graphics was so wonderful, and the story was so immersive that even the pipe-like paths in the wild areas were not irritating. And there was a really branching story that made replay not just possible but almost mandatory. So, it is clear why that game was so popular.
And it is totally clear, why such a strong sequel arose overly high expectations for the third installment. You know, it really fills the bill, but exactly that caused certain flaws in it.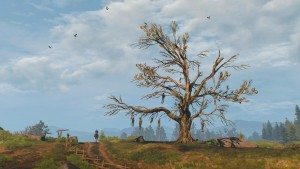 My first impression about The Witcher 3 (TW3) was that it is like a free roam version of the second installment, but bigger and more beautiful. The freedom factor is enormous; with the exception of a few story-related places you can go anywhere, talk to anyone, and get almost anything independently of character levels. You get all these on such big landscapes that give you limits only if you are a fanatic explorer like me, and only after hours of sailing, running, riding on various areas like seas, prairies, forests and hillsides. The terrain is really diverse and picturesque.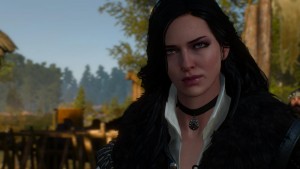 Maybe this is the reason why the story is not perceptively branching as in TW2. It simply didn't incited a replay, and I missed this kind of motivating force. It is true that the consequences of your decisions may become evident after a time, and this helps to make the setting more life-like, but I simply did not regret any one of my decisions, so I was not motivated to play the game again from the first steps. In general, the witchers' famous neutrality and Geralt's principles are close to me, so I didn't kill sensible creatures, and I did not care if the fanatic population of a whole village was killed by their own idols. I tried to persuade them to leave the Ladies of the Woods (three especially ugly and ruthless witches), but they didn't do it, so they caused their own doom.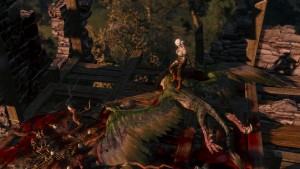 This was typical in every quest: I did not lie just to save my own skin or someone who reallydeserved to die. But I lied to help a doppelganger forced into thievery, and a succubus-whore that was hunted by racist guardsmen. You know, in this game you feel no sorry for humans. You are almost waiting for the opportunity to cut the throat of some filthy-mouthed racist brutes.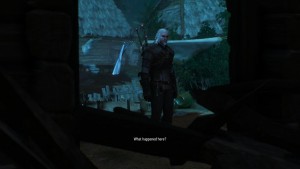 And about cutting throats… Combat is finely balanced until you pick up some extra skills for it. From the point you can deflect arrows with your blades, you can literally grind the masses. (As usual, I played on normal difficulty.) While there are opponents with higher level than yours, your reflexes are more or less needed for the fights, because a lucky attack is enough to loose a serious amount of hit points. It is reasonable that a cyclops can smash you with three blows. But if you deftly evade its attacks, you can win. And with some exceptions, winning fights is almost independent of character levels.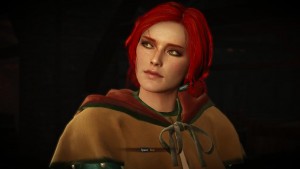 So there is the next problem. Monsters with 10 levels above you can be killed by the use of dexterity, good reflexes and a few alchemical potions. It means that once a good player reaches level 25-28, they finds no serious opponent in the whole game. The main story ends at level 33-35, and specialized witcher gears are leveled properly. I think the developers will push this up with the extensions and DLCs, but as Geralt gets more levels, the game basically gives less and less challenge. And I missed it too. When I had good combat skills, I find no one to really use them against.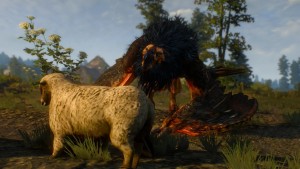 Of course, it also means that you can shape a unique character from Geralt by picking up skills. You can devise your own fighting style that you like to use. I understand that an experienced witcher cannot be a weak warrior, and the developers had to make this compatible with character development required by the CRPG genre, and they also wanted to challenge the players. But these three things (experienced main hero – character development – challenge) are inevitably contradicting. At first, the fact of Geralt's experience is not obvious, then at the end the challenge factor becomes very low. Broadly speaking, in the middle of the game you feel Geralt competent enough, but still find fine challenges.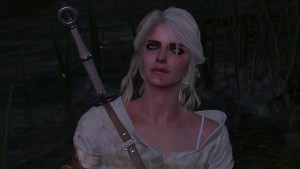 Fortunately, you get 100+ hours of gameplay for your money, so being "in the middle" means at least 50+ hours. And so the perfect part of TW3 is still giving you more than almost any other CRPGs. The main story itself ensures about 25 hours of game experience, and in addition, there are a lot of side quests, treasure hunts and witcher contracts.
And here is my next problem: After 80-90 hours of playing you won't gape at the scenery, read all the lore, or care about what opponent the game will throw at you next. Quests are not so immersive anymore. During the treasure hunts you collect the blueprints and receipts for the better stuffs as if obliged to, then you go to the smith and make him make an armor or weapon, but it falls into a habit. Money will be no concern. 15-20K are sufficient to create the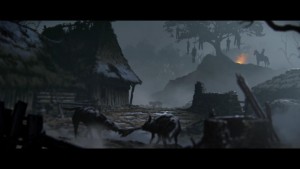 strongest weapons for all your character levels, and even twice that amount can be gathered easily. The contracts are almost all the same: crime scene, a bit of investigation, maybe some tracking, then fight. Occasionally the quest writers made some fine endings for this and that row of tasks, but the gameplay does not change a bit. Side quests have enough kraft in them to be enjoyable for a long time. You can get to know and play through some good stories, but they still could not grab my attention on the long run. Well, and the card game is not worth to mention. It did not pique my interest, so I did not start the first quest related to it. But it does not matter: Without collecting Gwent cards I spent exactly 125 hours with the basic game and the free DLCs.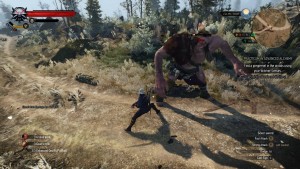 I don't deny I enjoyed playing TW3, but not all along. On today's game market it is exceptional for a western RPG to give 100+ hours of playing, but it has the same flaw than a lot of other games: this time is not filled with a diverse and continuously challenging content that does not wear off.
—Garcius—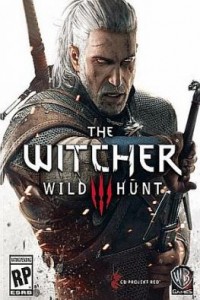 Title: The Witcher 3: Wild Hunt
Developer: CD Project RED
Publisher: CD Project RED
Homepage: http://en.thewitcher.com/
Style: CRPG
What I liked:
almost perfect
What I didn't like:
it can be boring on the long run