Isten megteremté az embert.
Az ember megteremté… 
Hallott már valaki a zseniális Philip K. Dickről? Esetleg Ridley Scottról? Ha igen, azt is tudjátok, mi köti össze ezeket az alkotókat? Nos, ha nem, az alábbiakban orvosoljuk ezt a problémát.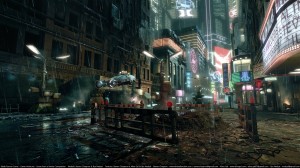 A Blade Runner (BR) klasszikus kalandjáték, de a teljes megértéséhez érdemes kicsit visszaugrani az időben és utánanézni a játék alapját képező, sötét disztópiának, amely olyan írókat inspirált, mint Wiliam Gibson, vagy olyan filmeket, mint A Mátrix.
Az első kérdésre adható válaszért egészen 1928-ig kell visszasietnünk az időben; ekkor született meg a 20. század egyik legmeghatározóbb sci-fi írója, Philip K. Dick. Mivel elsősorban nem az ő életműve a téma, elég pár remekművet említünk tőle: Időugrás a Marson, Ember a Fellegvárban, Palmer Eldrich három stigmája, Kamera által homályosan. Ez utóbbiból azonos című film készült, de az ő regénye nyomán született meg a Különvélemény, az Emlékmás, az Imposztor és az Elhagyott bolygó is. Amennyiszer a mester műveit filmen vagy egyéb módon feldolgozták, biztos, hogy kihagytam néhány említésre méltó alkotást.
Számunkra fontosabb az Álmodnak-e az androidok elektronikus bárányokkal? című regény. Ha nem ismerted még, most biztos vágtál egy értetlen grimaszt – ebből készült a Star Wars után minden idők legsikeresebb sci-fi filmalkotása, a cyberpunk-noir Szárnyas fejvadász (Blade Runner, 1982). Bár a bemutatót már nem érte meg, Dick mester NAGYON elégedetlen volt Ridley Scott nyers változatával. Főként a kihagyások zavarták; Scott kivette a sztoriból a vallásos szektamániát, a robotállatokat, meg úgy egészében véve a 3. Világháborút és hatásait.
Tehát itt jön képbe a feltörekvő, fiatal rendező, Ridley Scott. Az idő: 1982, a helyszín természetesen Amerika. A film osztatlan sikert aratott mind a nézők, mind pedig a kritikusok körében. Kétségekkel telt jövőképet tár elénk, nyomasztó képet nyújt, közben valahogy mégis bekebelez az ellenállhatatlan noir életérzés. Pedig nem a sztori a legerősebb eleme; az csak egy rejtélyes nyomozás egy életunt androidvadász főszereplésével, 2019 Los Angelesének sötét utcáin.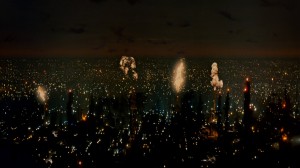 A Blade Runner játék a filmre alapoz, így a történet a közeli jövőben, 2019-ben játszódik. Ma már látjuk, hogy ez a világ nem fog eljönni ilyen rövid időn belül, de ne feledjük, hogy a film közel harminc éves.
Az emberiség marsi kolóniákat létesített, az ottani munkára azonban android munkásokat gyártottak. A mesterséges emberek majd mindenre képesek, amire mi is, sőt, fizikai erőben, gyorsaságban és állóképességben felülmúlják alkotóikat. Mivel azonban az emberi gépek egy új típusa, a Nexus 6 képes érzelmeket szimulálni, fellázad a rabszolgamunka ellen, mi több, halálfélelmet is szimulál – emiatt értelemszerűen bűnözői viselkedést mutat. A földről kitiltják ezt a típust, de ez nem elég a távol tartásukhoz.
A rendőrségen külön nyomozóosztag foglalkozik az emberre megszólalásig hasonlító Nexus 6-os androidok felkutatásával és likvidálásával. Az androidokat ebben a világban replikánsoknak hívják, és a bűnöző replikánsok vadászai a blade runnerek.
A játék a film világában játszódik, de független történetet kapott, így a főhős sem a filmben (és a regényben) szereplő Rick Deckard. A Westwood volt oly bátor, hogy egybeolvassza a regény és a film legjobb részeit, így létrehozta a kalandjáték-történelem egyik legzseniálisabb alkotását.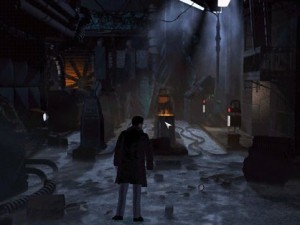 Ray McCoy azt hitte, ez a nap is épp olyan lesz, mint a többi. Reggel kávé és fánk, járőrözés, délben valami kaja a jó öreg Chung kínai büféjében, járőrözés és irány haza. Azonban, ha valaki a fejvadászok közé tartozik, fel kell készülnie a legrosszabb, vagy épp a legfurcsább esetekre is. Ray barátunk e kettő közül a másodikkal szembesül, amikor egy állatkereskedésben történt mészárlás ügyében riasztják.
"Halálra rémült járókelők, betört kirakat, vér, és pár alig használható nyom… Túl hosszú nap, túlságosan sajgó fej, egy bunkó rendőrjárőr, és a kíváncsiskodó tömeg levakarhatatlan tekintetei. Mikor lesz vége ennek az átkozott napnak?"
Hogy miért is olyan fontos ez? A Blade Runner jövőképében az élő állat már ritkaságszámba megy, hisz az ember majd minden fajt a kihalás szélére sodort. Készítenek ugyan másállatokat, vagyis robot állatmásolatokat, de ha élő állat kerül a célkeresztbe, az ugyanolyan súlyos bűntettnek számít, mint egy ember megölése. Ráadásul, az állatok kipusztításával az emberiség fokozott emocionális érzékenységet nyert, így a legtöbb ember nem is lenne képes élő állatok megölésére. Itt jövünk mi a képbe, hisz minden nyom arra utal, a tettes egy Nexus 6-os, egy fizikailag felsőbbrendű, gondolkodó és érző replikáns.
"Íme, a Nexus 6-os, a Tyrell vállalat legújabb terméke. A periférián lévő kolóniákra szánjuk, különleges tűrőképessége, és masszívsága miatt. A bemutató folyamán tapasztalni fogják az új modell előnyeit. Tökéletes biológiai, fizikai és érzelem szimuláció. Kérem, kövessenek a bemutatóterembe!"
Az állattetemekhez – talán mondanom sem kell – hamarosan emberi is társul, ahogy a gyanúsítottak névsora is egyre csak növekszik. Kezdő "pengeélen táncoló" ügynökünk nagy feladatot kapott.
"Ha replikánsokról van szó, senki sem lát semmit. Vagy csak nem merik elmondani…"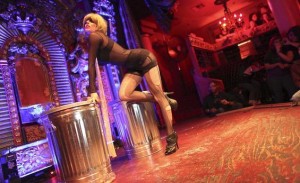 A dolgunk korántsem egyszerű, és minden praktikát be kell vetnünk, hogy felgöngyölítsük ezt az áramkör és műbélszagú ügyet.
"…és ha azt hitted, valami gyenge filmadaptációról van szó, jobb, ha felvilágosítalak, minden idők egyik legjobb és legösszetettebb nyomozó játékát tartod a kezedben…"
Ezzel végződött egy valóban felvilágosító jellegű beszélgetésem egy beszűkültebb, "filmbuzi" játékbaráttal. Ezzel majdnem mindent le is fedtem, amit a játékmenetről el lehet mondani, hisz a BR valóban felvonultat majd minden technikát és praktikát, amit a nyomozók bevetnek, és a jövőben bevethetnek.
Ray McCoy hangfelvételeket rögzít minden fontos beszélgetésnél, így újra meghallgathatjuk a kihallgatott gyanúsítottak beszámolóját. A játék rendkívül összetett, így néha akár egy furcsa hanglejtés is a megoldás kulcsa lehet. A beszélgetések kivételesen fontosak a játékban, a készítők inkább erre fektették a hangsúlyt, mint a tárgyak gyűjtögetésére és kombinálására (örök hála nekik). Külön érdekesség, és szinte a mai napig is kuriózum, hogy nem csak azt választhatjuk meg, mit mondunk, de azt is, milyen modorban tesszük, így mindig befolyásoljuk a beszélgetés kimenetelét. Van, akinél a behízelgés a nyerő, de van, akit csak a tökös zsaru győz meg.
A hangulat fontos eleme a nagy fokú szabadságérzet. A jó öreg LA több pontját bejárhatjuk, úgy osztva be a nyomokat, helyszíneket, kihallgatásokat, tehát az időnket, ahogy nekünk tetszik. A játék igényessége olyan apróságokban is megmutatkozik, mint például az úti cél kiválasztása a repülő járőrkocsiban, miután moziminőségben élvezheted az utazást.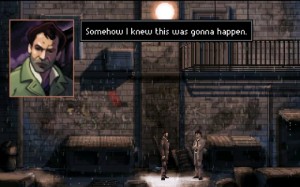 "Még mindig érzem a forró kávét, ahogy az ereimben fortyog. Az agyam pörög, de a testem csak egy italért és egy ágyért kiált. Azonban az ügy nincs lezárva, és ma még rengeteg teendőm van. Azt hiszem, ez az este sohasem ér véget…"
A szabadon folytatott nyomozás során csak az előre megadott "sztori" események éreztetik, hogy mégiscsak egy történetet játszunk le.
A Blade Runner nem csak a point-and-click elemeket veti be, de Ray bármikor előkaphatja eső áztatta ballonkabátjából a nem kis kaliberű pisztolyát. Ez visszafelé is működik: a játék folyamatos nyomást gyakorol a játékosra, hiszen bármelyik sarokból előugorhat egy gyanús alak, és jobb, ha mindig a ravaszon tartjuk az ujjunkat. Ez akár gyenge pont is lehetne, de szerencsére a BR sohasem vált át értelmetlen lövöldözésbe, az akció-kaland vegyületbe inkább a kalandból került több. Az alkotók remek recepttel dolgoztak, és a lőpor a fűszer.
"Az árnyalak feldöntött pár kukát, és most a sikátor felé tart. A fegyver hideg markolata szinte csókot nyom kérges tenyeremre. Zuhog az eső, de jól látom a célpontot. A koncentráció teljes. Szinte beleordít a fülembe a ballonkabát súrlódása, ahogy kirántom a fegyvert. Célra tartok, de nem tüzelhetek. Túl sok a járókelő…"
Mint azt már említettük, a replikánsok majd mindenben hasonlítanak az emberre, de van azonban egy módszer, amivel kiszűrhetjük őket. Ez az eredeti történetben is megjelenő Voigt-Kampff teszt, amellyel érzelmi reakciókat mérhetünk (a replikánsok érzelmei szimuláltak, az érzelmek fizikai kivetülése is mesterséges). Ez közepesen fontos, de mindenképpen jó hangulatkeltő eleme a játéknak, ráadásul a filmbéli tesztelés pontos mása. Itt érzelemkeltő, felzaklató kérdéseket teszünk fel az alanynak, a retinán is megjelenő reakciók alapján pedig kiszűrhetjük az androidokat az emberek közül.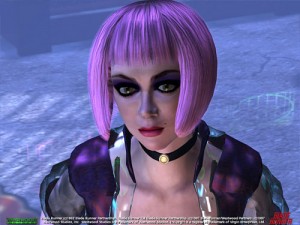 "16.kérdés:
Autójával elhagyja a várost. Este van, az út teljesen üres. Maga körül erdő. Egyszer csak valami az autó elé ugrik, és ön már nem tudja időben elfordítani a kormányt. Elüti az árnyat. Amikor kiszáll az autóból, észreveszi, hogy annak az orra véres. (A retina reagál a "vér" szóra. Ez még lehet szimulált reakció.) Az autó mögé megy és látja, hogy ott fekszik az úton egy őz. A nyelve kilóg, a belei az úton terülnek szét, a vér… (heves reakció, retinamozgás, pupillatágulás. Szimulálás kizárva)"
Szintén a filmből vett elem, és személyes kedvencem a fényképek és holoképek elemzése. A biztonsági kamerák helyszínen begyűjtött képei általában nem mondanak sokat, azonban 2019-ben már módunk van rá, hogy az állóképek bármely pontjára ráközelítsünk és 3 dimenziósan el is forgassuk azt. A vicc az, hogy ezt valóban megcsinálták a játékban, így akár órákat is eltölthetünk egy-egy fénykép elemzésével, ez pedig növeli a realitásérzetet.
Ha valaki nem érti, hogy működik ez: például egy elejtett pohárra többször közelítve, és élesítve a képet, talán kissé el is forgatva, megláthatunk egy gyanús alakot tükröződve, ezzel pedig újabb részletek kerülhetnek a gyanúsított homályos képéhez. A rejtélymozaikok így lassan összeállnak, ám hogy nyomozásunk mégse legyen békés, mindig történik valami váratlan, mielőtt leülne a sztori.
Tökéletes játék persze nem létezik, így egy apró hibát meg kell említenünk a Blade Runner esetében is. Ez a "hiba" a feliratok hiánya. A beszélgetések alatt nem látunk feliratot, és sajnos ezt az opciókban sem állíthatjuk be. Kár érte, bár kárpótol a tény, hogy diktafonunkon minden beszélgetést visszahallgathatunk.
"Hogy is mondta? A fenébe, le kellett volna írnom!"
A játék 1997-ben került ki a Westwood stúdió gondoskodó szárnyai alól, ami akkoriban minőségi garanciát is jelentett. Erre nem is lehet panaszunk, korához képest lenyűgöző grafikát mutat fel. A rengeteg aprólékosan, filmminőségben legyártott animáció miatt a játék és a vágójelenetek közti különbség alig észrevehető. A hátterek igényesek, a karakterek úgyszintén (persze mai szemmel igen pixelesek, de gondolatban menjünk vissza 14 évet). A hangulat állandó, így amíg nem kattintunk a kilépés gombra, egy pillanatra sem szakadunk el a sötét sci-fi világtól. A játék elég fejlett volt ahhoz, hogy tűrhetően fusson mai oprendszereken is — ezt több számos patch, és letölthető fix támogatja.
Tehát a BR nem véletlenül került fel a Dicsőség kalandjátékoknak felállított Csarnokába, hiszen olyan mesterművekkel szokták egy lapon említeni, mint a Longest Journey vagy a Grim Fandango. Bátran ajánlom bárkinek, aki szerette a regényt és/vagy a filmet, de annak is, aki egyiket sem ismeri, csak egy velős és izgalmas nyomozásra vágyik. A játék olyan, mint egy Nexus 6-os replikáns: "majdnem tökéletes".
(Megjegyzés: Árnyék e cikke korábban megjelent az adventuregames.hu oldalon, azonban itt az újraszerkesztett változatot olvashattátok.)
—Árnyék—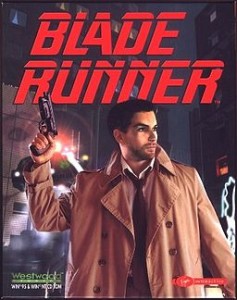 Cím: Blade Runner
Kiadó: Virgin Interactive Entertainment
Fejlesztő: Westwood Studios
Honlap: nincs, de… http://www.brmovie.com/BR_Game.htm
Stílus: point'n'click, nyomozós, kalandjáték
Ami tetszett:
egyedi történet
változatos játékmenet
tényleges nyomozás érzése
elképesztő látvány (a saját korában)
Ami nem tetszett:
nem tökéletes