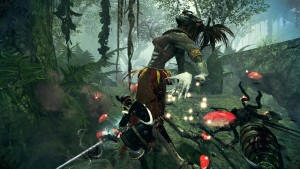 Well, as I mentioned earlier, Vindictus is on my Top 5 list of MMOs, and that was deserved by a pleasantly presented prologue, a coherent story, a finely tuned development system, and a destructible and weaponized environment, which latter is still not widely used in MMOs.
Besides, Vindictus can stay on my Top 5 MMOs list, because it is improved continuously. I didn't play it for years, so I couldn't lure my old character out to the sun (but I couldn't use her name either), but there was no worry about it. Since the publication of the article linked above there came three new characters, some serious Raids, and new game content called Season 2. (And 'Episode 3', and… —Garcius)
The instance system changed not a bit; you still board a ship alone or with a little team, then there comes the hack'n'slash on the selected difficulty level and tricky skills for tearing the mobs apart. About the new Raid locations it is enough to mention that in spite of the earlier stages these offer rougher tasks done by bigger teams fighting against exceptionally hard bosses.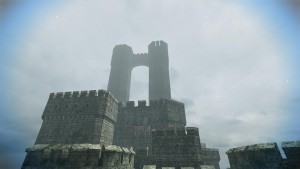 However, the new characters are worth to be detailed a bit. I did not write about the older ones, because they embody the basic types: the knight Fiona builds on shield defense, Lann is an attacker with two swords, and the sorceress Evie throws fire and ice.
The new threesome shows the extremities. Like Lann, Vella slashes around with twin swords, but her acrobatic style makes her a meat mincer built into a spinning-top. She reacts with easy jumps and direction changes for every button pushed, and instead of any block she protects herself by doing fast dodges.
On the area of heavy beating, Karok offers a relatively easy playing style. This big guy walks with a waist-wide battle pillar on his shoulder, and the lower level boss fights are only about knocking the opponent out, then beating him till he comes to his senses. Then knocking him out again, then beating him till he comes to his senses. Then knocking him out again… Later the play with Karok goes harder, for example he will be able to absorb damage, but you have to be more agile for that.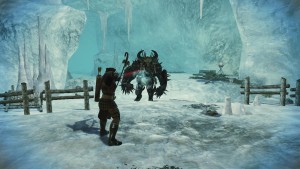 As Veritix called the third character, Kai is the foster child of Legolas. The developers stayed somewhere on the ground of reality, because they gave not much melee attacks for an archer, so if the mobs come closer, Kai can kick them on two ways at best. However, in a ranged fight you have all the moves you need. The mechanic bow can be swapped from short to long or back with one fast move, and each type has different range, damage, speed and skills to use with, so more or less you can tune your attack modes to your opponents. Sometimes the result is an unharmed character among lots of dead bodies laying everywhere in the actual dungeon. Of course, sometimes this result needs lots of running, quick weapon swaps and dexterous use of skills.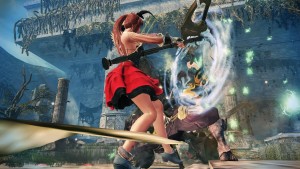 Season 2 is much shorter then the first one, but in the same time it is much more epic and enticing. It seems the developers too know the eternal truth that "everything is better with pirates", and of course, with jungle trolls, so you can go to the island and the ship graveyard and kill local tribes, giant wasps, a snake god, a kraken, water corpses, pirates.
To sum it up briefly: Vindictus lives to its name, what's more, it partly exceeds its former glory. Unfortunately, it keeps all its problems, and – strictly for me – the too much repetition makes it boring after a month. I must add that it still gives as much hours of free fun as a stand-alone game, and as an MMO it also gives opportunities for cooperation and making new friends.
—Garcius—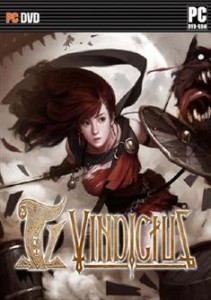 Publisher: Nexon
Developer: devCAT
Homepage: http://vindictus.nexon.net/season2
Style: dungeon crawling, hack'n'slash, MMORPG
What I liked:
basically, everything is okay with it
What I didn't like:
tiny, insignificant bugs
strongly repetitive